CONNECT. COMMUNICATE. COLLABORATE.
ACA Women's Roundtable: Education, Leadership, Care Delivery, Patients
Register

Non-member - $40
Student/Other - Free!
Member - Free!
GAC - Free!
This panel discussion is for all audiences and will provide a broad set of potential topics and data points for a natural progression of dialogue among female chiropractors. Attendees will learn about the experiences and challenges of women in the chiropractic profession, women as patients, and how a greater number of women chiropractors may positively affect patient outcomes. This interactive session with half hour Q&A will provide attendees an additional time with panelists to discuss the information presented. Potential Conversation points include gender diversity in the chiropractic profession, chiropractor demographics, injury protection and technique training, women as patients, and patient outcomes. Additionally, attendees and panelists will have access to journal articles related to women as a research group with potentially challenging findings or stereotype reinforcing language.

This course is eligible for 1 CE credit.

Panelists and Speakers
Michele Maiers, DC, MPH, PhD
Nakiesha Pearson, DC, ND, MS (emcee)
Kristina Petrocco-Napuli, DC, MS (moderator)
Brandi Childress, DC
Tiffany Butler, DC
Heidi Henson-Dunlap, DC
Jennifer Brocker, DC, DICCP

Learning Objectives:
Participants will be able to:

Articulate the experiences of women chiropractors
Describe the prevalence of the lack of female chiropractor specific research
Encourage female chiropractors to participate in chiropractic leadership and research
Present non-reproductive focused chiropractic care for women patients
Demonstrate the potential to further explore gender bias and privilege
This course is approved for 1 CE credit in the following states/territories:
AK, CO, CT, DC, DE, GA, ID, IL, IN, IA, KS, MA, ME, MD, MN, MT, NC, ND, NE, NH, NV, NJ, OH, OR, PR, RI, SC, SD, TN, UT, VT, VA, WA, WY
Michele Maiers
DC, MPH, PhD
Research and Innovation at Northwestern Health Sciences University
Michele Maiers, DC, MPH, PhD, is the Executive Director of Research and Innovation at Northwestern Health Sciences University (NWHSU) in Minneapolis, Minn. In her role, Dr. Maiers leverages high quality research to inform healthcare policy and innovation initiatives on local, regional, and national levels. Her research utilizes mixed methods to inform a rich understanding of non-drug treatment options for spine-related pain, especially among older adults.
Dr. Maiers graduated from Northwestern College of Chiropractic and went on to earn a Master of Public Health degree in administration from the University of Minnesota, and a PhD in clinical research and biomechanics form the University of Southern Denmark.
She currently serves as president of the American Chiropractic Association (ACA). Dr. Maiers has previously held leadership positions in the World Federation of Chiropractic (WFC) and the Chiropractic Health Care section of the American Public Health Association (APHA).
$i++ ?>
Nakiesha Pearson
ND, DC
Clinical Sciences at National University of Health Sciences, Chair
Dr. Nakiesha Pearson completed her Chiropractic degree at National University of Health Sciences (NUHS). After graduation, she had the privilege to complete a Family Practice Residency Program at NUHS. While completing the family practice program, she obtained a doctorate in Naturopathic Medicine and a Master's in Advanced Clinical Practice. Dr. Pearson started her teaching career with National in 2014 and is currently an Associate Professor and Chair of the Clinical Sciences department. She is a member of the academy of site team visitors for the Council on Chiropractic Education (CCE), and participates as an accrediting site team visitor for the Council on Naturopathic Medical Education (CNME). Additionally, she is the vice-chair of the American Chiropractic Association's (ACA) Committee on Equity, Diversity, and Inclusion and the chair of the Association of Accredited Naturopathic Medical Colleges' (AANMC) Equity, Diversity, and Inclusion Committee.
$i++ ?>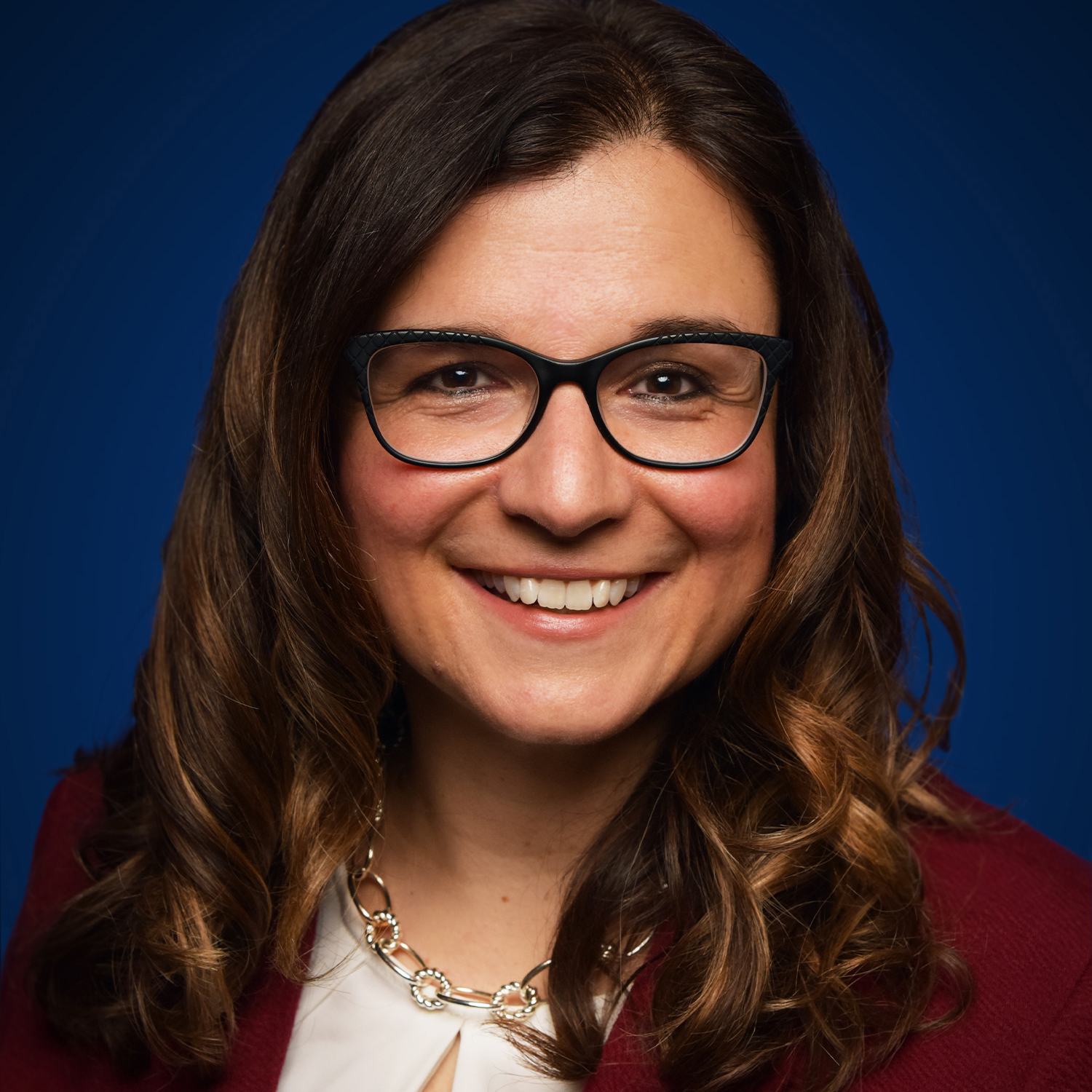 Kristina Petrocco-Napuli
DC, MS, FICC
As an energetic international speaker, educator and practitioner Dr. Kristina Petrocco-Napuli's lectures correlate everyday practice with cutting-edge, evidence-based information. By sharing her passion as a provider and incorporating learner-centered strategies, her lectures inform, challenge and enlighten.


After completing her chiropractic degree from New York Chiropractic College (NYCC), Dr. Petrocco-Napuli began a postdoctoral fellowship in technique at New York Chiropractic College. She also achieved a master's degree in Instructional Design, Development and Evaluation from Syracuse University. She is currently the Assistant Dean College of Chiropractic at Logan University and maintains adjunct status for helping co-develop the New York Chiropractic College's Master of Science in Human Anatomy and Physiology Instruction program. Dr. Petrocco-Napuli is the President of the ACA Council on Women's Health. Recently, in recognition of her service to the profession, she was elected a Fellow in the International College of Chiropractors and the 2020 ACA Academician of the Year.


Women's health, especially related to natural healthcare plans, has been Dr. Petrocco-Napuli's focus for more than two decades. She has been actively involved in research related to pelvic pain in females and has authored both clinical and educational articles on this topic. Her practice and research centers on chronic pain in the female population, lower extremity amputees and gait, and integrative collaborative practices.

For many years, Dr.Petrocco-Napuli has focused on the integration of practitioners in the patient centered model of care and evaluating methods of effectively working on a team of healthcare professionals. This interest began many years ago while on an internship at the Camp Lejeune Naval Hospital Chiropractic Clinic and has been reinforced by her involvement on multiple grant projects regarding the training of healthcare providers in inter-collaborative care.


During her lectures, Dr. Petrocco-Napuli focuses on the physiological journey related to female health and special populations. As an educator on a variety of topics related to chiropractic practice, she enjoys working and meeting with practitioners from around the globe.
$i++ ?>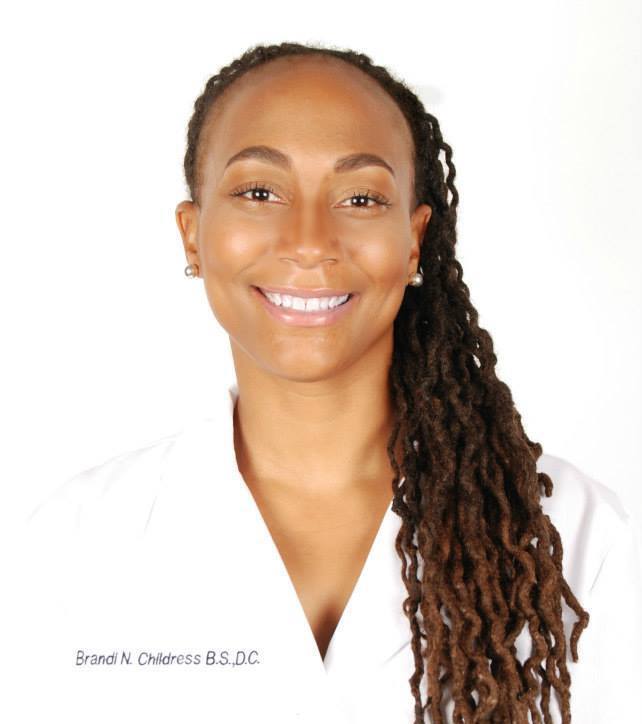 Brandi Childress
DC
American Black Chiropractic Association (ABCA), Vice President
Dr. Brandi N. Childress is a native of Columbus, GA. She attended Alabama State University where she graduated with a Bachelor of Science in Biology. After graduating from Alabama State University, Dr. Childress attended Sherman College of Straight Chiropractic, Spartanburg, SC, where she received her Doctor of Chiropractic degree in 2008.


Dr. Childress is a full spine practitioner with a special affinity for children. She received training in Pediatric Chiropractic Analysis and Technique, Gonstead, Activator, Diversified, and Thompson Techniques. Dr. Childress takes the above, down, inside, and out approach. She cares for the spine and body as a whole. When not helping to change lives through chiropractic, you can find her in front of the classroom as a Senior Lecturer of Biology. Dr. Childress lectures on Human Anatomy & Physiology, The Rise of Modern Science, The Ecological Perspective, and The Ecology & Environmental Sustainability. In addition to serving her community through chiropractic, Dr. Childress has been active with the American Chiropractic Association and the Georgia Chiropractic Association. She currently serves as the Vice President of the American Black
Chiropractic Association. She is a member of Delta Sigma Theta Sorority, Inc. and actively participates in community service with organizations such as the American Cancer Society and American Diabetes Association.

Dr. Childress is committed to providing top of the line care to the residents of the Atlanta area. She believes in staying on the cutting edge of the chiropractic profession and engages in a numerous conferences throughout the year.
$i++ ?>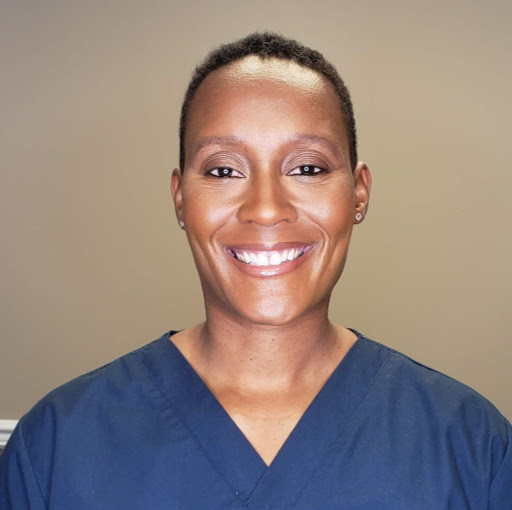 Tiffany Butler
DC
Harmonious Living Chiropractic: Fitness & Wellness Center
Prior to opening her own chiropractic practice, Harmonious Living Chiropractic: Fitness & Wellness Center, Dr. Butler worked as a chiropractic associate in a wellness chiropractic office and as an independent contractor for a multidisciplinary office throughout the State of Maryland.

In 2013, Dr. Butler established Harmonious Living Chiropractic: Fitness & Wellness Center, LLC and opened her first office in Odenton, Maryland. She relocated her office in Laurel, Maryland in Prince George's County to gain access to a larger and diverse demographic population to rebuild and grow. Dr. Butler believes in creating a strong relationship with the community she services, as a result, she has created and implemented community-based programs, such as Dinner with the Doctor and Lunch & Learn Program, which educates people on the importance of spinal and joint health, as well as how to live a healthy lifestyle. With the desire to continue to educate and support her patients and the community, she founded Dr. Butler's Health Academy in 2020. Dr. Butler is the author of the book, Say Goodbye to Back Pain! Exercise, Nutrition, and More! which was released in 2019. She is also the author of the children's book series, The Adventures of Joshua. The first book of the series, The Adventures of Joshua: Spencer Spine and the Back Attack was released in 2018.
$i++ ?>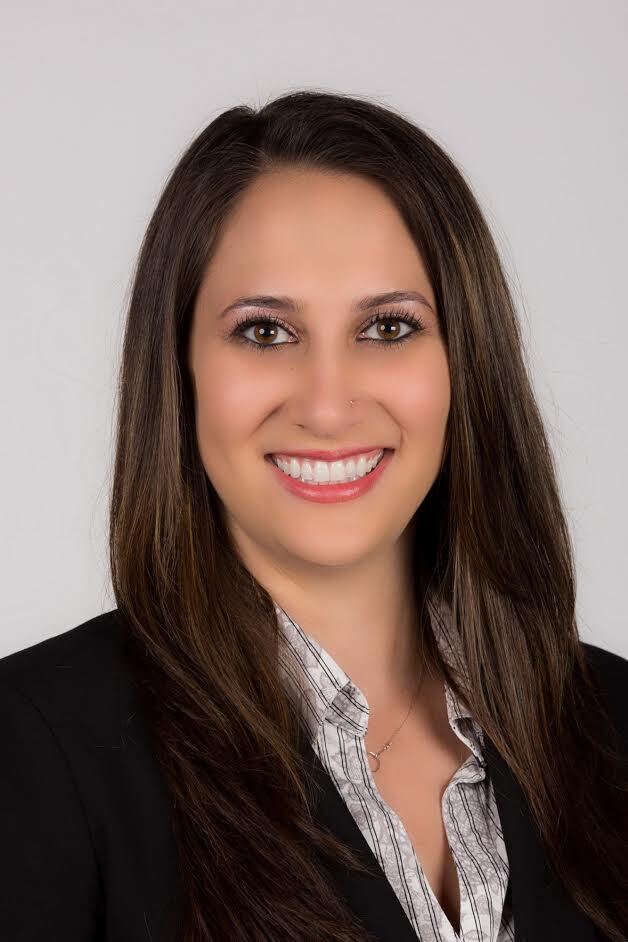 Heidi Henson-Dunlap
DC
Dr. Henson-Dunlap graduated Summa Cum Laude, earning her Doctor of Chiropractic degree from Northwestern Health Sciences University. She then went on to complete her preceptorship training at the Inpatient Rehabilitation Center at High Point Regional Hospital-University of North Carolina. Prior to beginning her doctorate, Dr. Henson earned a Bachelor's degree in Social and Cultural Analysis from New York University. She specializes in chronic pain management and pregnancy-associated back pain. Dr. Henson is currently serving as the Oregon Alternate Delegate for the American Chiropractic Association (ACA) and a Councilor for the Council on Chiropractic Education (CCE).
$i++ ?>
Jennifer Brocker, DC, DICCP
Jennifer Brocker (known as Dr. Jenny in our office) is a 2007 Cum Laude graduate of Palmer College of Chiropractic in Davenport, IA. In 2012, Dr. Brocker became board-certified as a Diplomate in Clinical Chiropractic Pediatrics having completed the required 3-year postgraduate course of study. Additionally, she completed the 80-hour workshop series in Dynamic Body Balancing with Dr. Carol Philips. She has felt a deep passion to help and serve other people for most of her life. From a young age she developed a deep respect and curiosity for health care because she grew up under the chiropractic care of her mom, Dr. Patricia Petrie. She believes a comprehensive approach to health care is in the best interest of the patient and it is her duty as a chiropractor to work with other health care professionals to provide patients with the best and most complete care possible.
Dr. Jenny uses her experience as a mother and her knowledge as a chiropractor to help make pregnancy a time of joy and celebration, leading to a positive birth experience. With 3 children of her own, Dr. Jenny finds so much delight in working with children. They are a constant source of wonder and laughter, and she loves helping them thrive.
$i++ ?>
Key:

Complete

Next

Failed

Available

Locked
ACA Women's Roundtable: Education, Leadership, Care Delivery, Patients
09/30/2021 at 7:30 PM (EDT) | Recorded On: 10/01/2021
09/30/2021 at 7:30 PM (EDT) | Recorded On: 10/01/2021
2 Questions
Please provide your Chiropractic License number and state
5 Questions
Post-Webinar Survey
5 Questions | Unlimited attempts | 4/5 points to pass
5 Questions | Unlimited attempts | 4/5 points to pass
1.00 CE Credit credit | Certificate available
1.00 CE Credit credit | Certificate available
CE Certificate
| Access Date | Quiz Result | Score | Actions |
| --- | --- | --- | --- |