CONNECT. COMMUNICATE. COLLABORATE.
Implementing Health Promotion and Motivational Interviewing in your Chiropractic Practice
Register

Non-member - $240
Student/Other - Free!
Member - Free!
GAC - Free!
This course provides a brief introduction to health and wellness promotion for the busy clinician or student. The course focuses on 6 concepts integral to health promotion for patient-centered and evidence-informed practice: health behavior theory, communication theory, motivational interviewing, assessing behavioral needs, implementing health promotion, and wellness promotion in the practice and community.
This course is divided into 6 modules and will be worth a total of 6 CE credits.
The six modules and their learning objectives are:
Module 1: Basic Health Behavior Theory - This module focuses on the basic concepts of health promotion in your chiropractic practice and will analyze and list Lovell's levels of prevention
Module 2: Basic Communication Theory: Doctor/Patient Interaction - This module will discuss basic health theory related to patient behavior change and will help you to recognize the leading causes of death in and how to relate this information to your state and county health rankings
Module 3: Basic Motivational Interviewing - This module reviews the principles of motivational interviewing and describes the Surgeon General's 5 A's.
Module 4: Assessing Behavioral Needs of Patients - This module explores behavioral needs and how to influence behavior change necessary for a healthy lifestyle.
Module 5: Implementing Health Promotion and Integrative Care Referrals - This module outlines practical applications of health promotion in a chiropractic practice and it's benefits as well as the benefits of making referrals for integrative care.
Module 6: Wellness Promotion in the Practice and Community - This module will guide you to recognize the role of critical thinking and on how to be an objective health education resource for your patients. You will also learn to promote the opportunities and benefits of community health promotion and networking.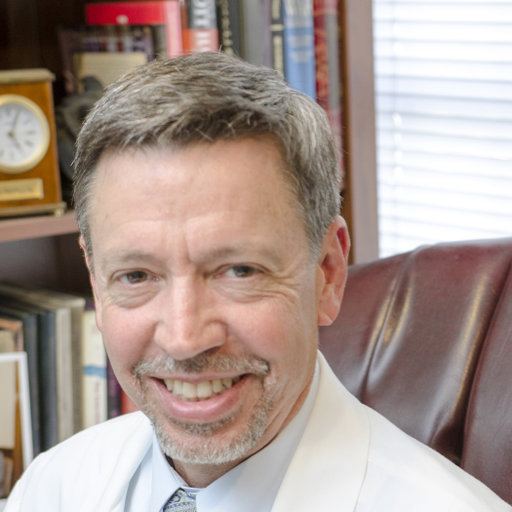 Robert Leach
D.C., M.S., F.I.C.C.(h), M.C.H.E.S.
Leach Chiropractic
Dr. Leach earned his Master of Science degree in Health Education and became a Certified Health Education Specialist in 2006. Previously a recipient of numerous awards from the Mississippi Chiropractic Association, in 2007 he was named, "Health Educator of the Year" by the Mississippi Alliance of Health, Physical Education, Recreation and Dance (MAHPERD), and in 2020 became a Master Certified Health Education Specialist. A 1978 graduate of Life Chiropractic College, he has practiced continuously since 1979. His classic textbook, "The Chiropractic Theories," used by chiropractic colleges around the world is now in its fourth edition, and he is credited with dozens of peer reviewed research papers, abstracts, and lectures throughout the U.S. and Canada. He has served as a Delphi Panelist for numerous published best practices guidelines in the past decade including recommendations for chiropractic care for infants, children and adolescents, for older adults, and for health promotion, disease prevention, and wellness. Dr. Leach is the Mississippi Delegate to the American Chiropractic Association HOD since 2013, and currently serves on the Public Health and Research Committees. In 2021 he was voted Chair Elect of the Chiropractic Section of the American Public Health Association.
$i++ ?>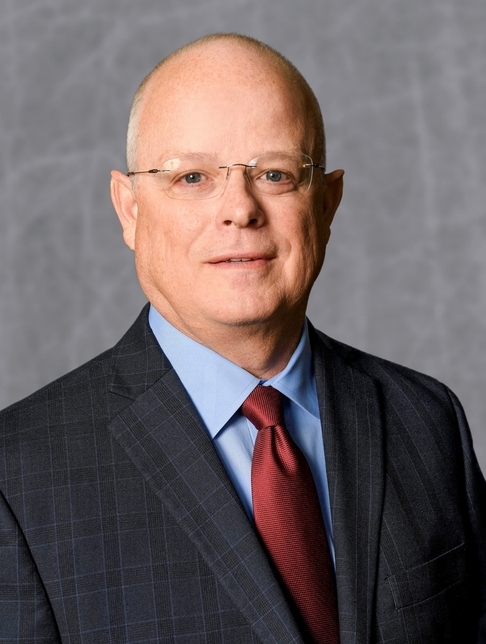 Marion "Will" Evans
DC, PhD, MCHES, FICC(h)
The University of Southern Mississippi
Dr. Will Evans is professor of public health and Associate Dean of Academic Affairs for the College of Nursing and Health Professions at The University of Southern Mississippi. He holds a PhD from the University of Alabama in health promotion with concentration in epidemiology and a DC from Logan University. He is a Master Certified Health Education Specialist, a Certified Wellness Practitioner with the National Wellness Institute, and a Fellow of the Kansas Public Health Leadership Institute and the Southeastern Conference Academic Leadership Development Program. He is also a Fellow in the Mississippi Rural Health Leadership Program (2019) and in the Food Systems Leadership Institute (2019-2021). In 2020, he was named a Fellow of the International College of Chiropractors, Inc. His research interests include modification of health care provider behaviors related to patient health promotion, smoking cessation research, including smoking ordinance modification, infection control measures for manual therapists, and nutrition and health behaviors in sport. He is the author, with Cheryl Hawk, DC, PhD, CHES, CWP, of a 2013 text entitled, Health Promotion and Wellness: An Evidence-Based Guide to Clinical Preventive Services. In 2017, he was honored with the Sara Mazelis Award for Outstanding Practice in Health Education, Health Promotion, and Health Communication by the American Public Health Association's Public Health Education and Health Promotion Section.
$i++ ?>
Key:

Complete

Next

Failed

Available

Locked
Module 1- Implementing Health Promotion and Motivational Interviewing in your Chiropractic Practice
Recorded 04/08/2022
Recorded 04/08/2022
Module 1 - Introduction to Health Promotion and Behavioral Theory
5 Questions | Unlimited attempts | 4/5 points to pass
5 Questions | Unlimited attempts | 4/5 points to pass
Module 1 - Introduction to Health Promotion and Behavioral Theory
Module 2- Implementing Health Promotion and Motivational Interviewing in your Chiropractic Practice
Recorded 04/08/2022
Recorded 04/08/2022
Module 2 - Basic Health Theory and Communications
5 Questions | Unlimited attempts | 4/5 points to pass
5 Questions | Unlimited attempts | 4/5 points to pass
Module 2 - Basic Health Theory and Communications
Module 3- Implementing Health Promotion and Motivational Interviewing in your Chiropractic Practice
Recorded 04/08/2022
Recorded 04/08/2022
Module 3 - Basic Motivational Interviewing in a Clinical Setting
5 Questions | Unlimited attempts | 4/5 points to pass
5 Questions | Unlimited attempts | 4/5 points to pass
Module 3 - Basic Motivational Interviewing in a Clinical Setting
Module 4- Implementing Health Promotion and Motivational Interviewing in your Chiropractic Practice
Recorded 04/08/2022
Recorded 04/08/2022
Module 4 - Assessing Behavioral Needs of Patients
5 Questions | Unlimited attempts | 4/5 points to pass
5 Questions | Unlimited attempts | 4/5 points to pass
Module 4 - Assessing Behavioral Needs of Patients
Module 5- Implementing Health Promotion and Motivational Interviewing in your Chiropractic Practice
Recorded 04/08/2022
Recorded 04/08/2022
Module 5 - Implementing Health Promotion and Integrative Care Referrals
5 Questions | Unlimited attempts | 4/5 points to pass
5 Questions | Unlimited attempts | 4/5 points to pass
Module 5 - Implementing Health Promotion and Integrative Care Referrals
Module 6- Implementing Health Promotion and Motivational Interviewing in your Chiropractic Practice
Recorded 04/08/2022
Recorded 04/08/2022
Module 6 - Wellness Promotion in the Practice and Community
5 Questions | Unlimited attempts | 4/5 points to pass
5 Questions | Unlimited attempts | 4/5 points to pass
Module 6 - Wellness Promotion in the Practice and Community
6.00 CE Credit credits | Certificate available
6.00 CE Credit credits | Certificate available
Certificate
| Access Date | Quiz Result | Score | Actions |
| --- | --- | --- | --- |